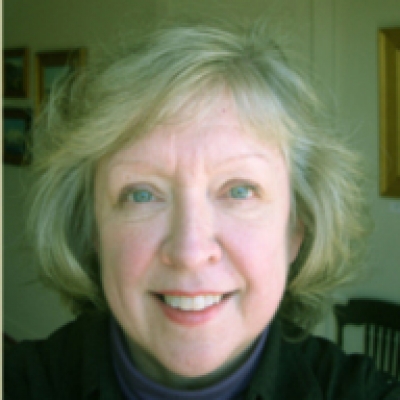 Barbara Applegate was born in 1954 in Bucks County, Pennsylvania. Applegate's earliest fine art memories include visits to the studios of the many artists living and painting along the Delaware River between Center Bridge and New Hope. Influenced by the Buck's County painters Daniel Garber, Edward W. Redfield, and Walter Schofield. Applegate spent her early years painting the villages and countryside along the Delaware River.
After graduating from Dickinson College, Applegate relocated to the Brandywine Valley and immersed herself in the rich tradition of realism made famous by Howard Pyle and the Wyeths. Working in watercolor, egg tempera and oil, Applegate spent the next decade painting the quiet rolling landscape and the beautiful 18th century Quaker homesteads.
By the mid-1990s, the suburban sprawl surrounding Philadelphia had nearly obliterated the serene Pennsylvania landscape. Looking for new inspiration, Applegate spent several summers in rural Maine. She was drawn to the quiet villages with their wood-frame houses and kitchen gardens. In 1996, Applegate permanently relocated to Penobscot Bay and now maintains her studio in the beautiful village of Bristol Mills on the Pemaquid Peninsula.
Applegate has received numerous awards for her watercolor and oil paintings--including awards for merit from the National Arts Club, NYC; Knickerbocker Artists, NYC; Salmagundi Club, NYC; Philadelphia Watercolor Club, San Diego Watercolor Club, and the Gold Medal from the American Artist Professional League, NYC. A partial list of public and corporate collections includes Colby College, Dickinson College, Oberlin College, University of Pennsylvania, Williams College, MBNA America, Proctor and Gamble Company, Viceroy and Mank, Ltd., and Aztec Printing.
Applegate's work is in the permanent collections of the following museums: Erie Art Museum; Philadelphia Museum of Art; Colby College Museum of Art; Flint Institute of Art; Canton Museum of Art; Museum of Fine Arts, St. Petersburg, Florida; and Bowdoin College Museum of Art.
Over the past 20 years, Applegate's work has been featured in numerous publications including American Artist, American Art Review, Arts and Antiques, Down East and Yankee. The New York Graphic Society has published ten prints of Applegate's paintings. In 2005, ABC's national news program "Primetime Live" aired an interview with the artist. In the spring of 2007, People Magazine published an interview with Applegate at her home in Maine.