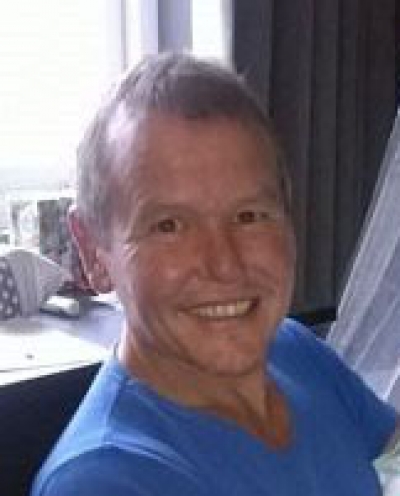 Artist Simon Balyon developed a passion for painting at an early age. Whether painting in his studio, plein-air in the countryside or on the beach, Simon is able to convey the various moods of the different seasons on his canvasses. His compositions often reflect the beauty of the Dutch countryside, whether it is through his crisp winter scenes, lushly foliaged summer renditions or his budding spring countrysides. His landscapes are immersed in a most tranquil and luminous serenity and are wonderfully balanced in composition. While living and working in the Netherlands, Simon's work is represented in Galleries in the United States, Canada and throughout Europe. Prominent Art connoisseurs and collectors alike collect Simon's paintings.
Born in 1965 in The Hague, the Netherlands, Simon grew up in an artistic environment. He is the youngest of seven children some of who are highly acclaimed Artists and Graphic Designers as well. Like his brothers and mentors, his love and devotion for nature is evident in his work.
Simon's artwork is influenced by the Impressionistic and Romantic schools. He has long studied the Masters in many European museums and his interest includes the painters from The Hague School. Simon has studied and worked with a number of successful artists such as Hans van Moerkerken, Kees Roosenboom and his brothers André Balyon and Nanne Balyon whom he continues to study and work with.